Weaving yarn pack 2ply/DK 2021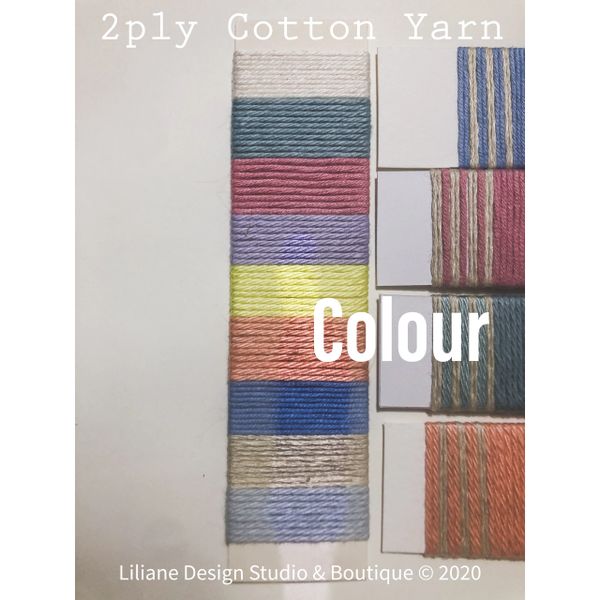 Yarn pack for Weaving Workshops
Each pack will contain:
6x50g balls of 2ply yarn in a palette of 3 colours (2 of similar tone and 1 of opposite value eg. Lilac, pale aqua and orange)

Additional yarns for warp tests and a textured accents pack.
The fibres will be a mixture of cotton, wool and acrylic.
You can select from cool, warm or a neutral palette for your main colour theme.
A mini weaving kit will also be included containing a wooden shuttle, tapestry needle, Pins, wax bar and graph paper note book.
£25