Woven artwork - Fragments collection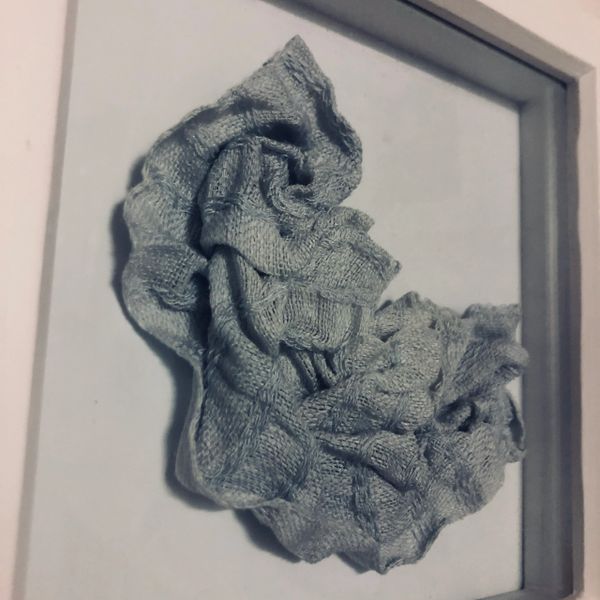 Framed woven artwork series...
This piece is part of the '100 fragments from my day' - made of memories' collection of textile work. 
The work explores concepts of environment, fragile nature, sensory memory triggers and the passing of time. It is heavily influenced by poetry of the late Alan Baxter (1946-1998) 
Silk, cotton, steel core and inks framed textile sculpture - precious fragments.