Weaving for wellbeing group workshops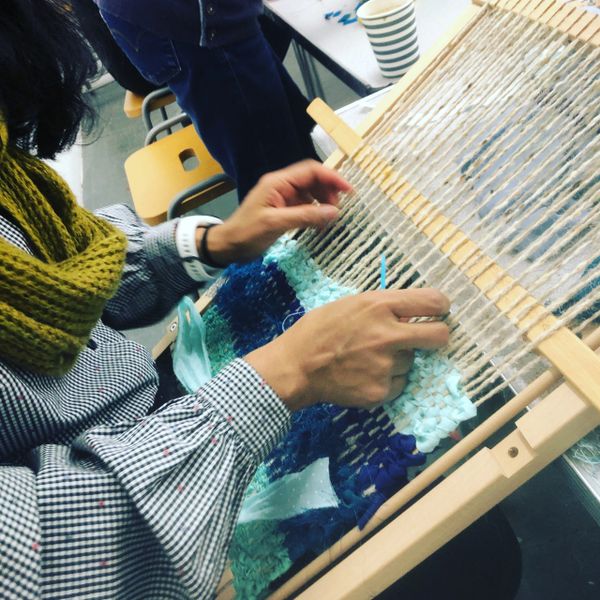 A relaxed workshop promoting creativity for the enhancement of your general feeling of wellbeing...
You don't need any previous experience or expensive equipment, just come along to join in the creative workshop and enjoy relaxing with textile crafts.
We will be weaving with colour and texture on a selection of small looms, working with hand stitches and exploring simple dye techniques.
Workshops run from 10-12am.
All are welcome, but advanced booking will be now be required and group numbers will be limited at the present time.
All precautions will be taken with regards to the health and safety of our customers.
The surfaces and equipment will be sanitized both before classes and between attendees. You will be asked to wash your hand on entering the workroom, masks will be provided, as although we will try, social distancing may not always be possible at times.
If you are feeling at all unwell you are asked not to attend the studio under any circumstance.