Mini Vintage prints bow tie clip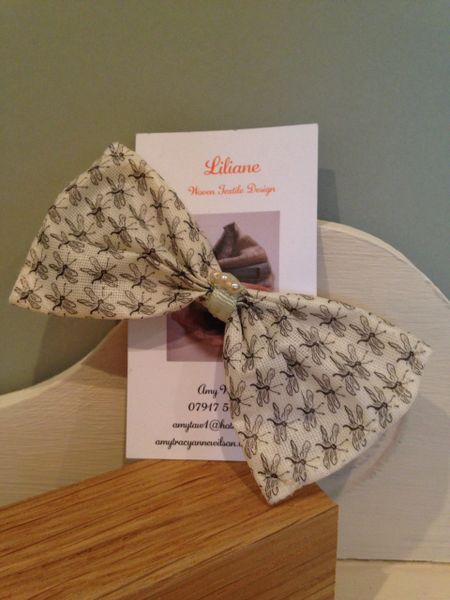 This Pretty Bow tie has been made in hand printed cotton fabric. The fabric is a vintage inspired 'Mini insect print' and the design has been finished with a mint coloured gross grain ribbon & tiny tiny Champagne coloured seed beads at the centre.
The silver plated crocodile clip on the reverse is strong and secure and can be worn in the hair or attached to a neckline or pocket.