'I Love Textiles' Necklet - Spool of fine silk thread pendant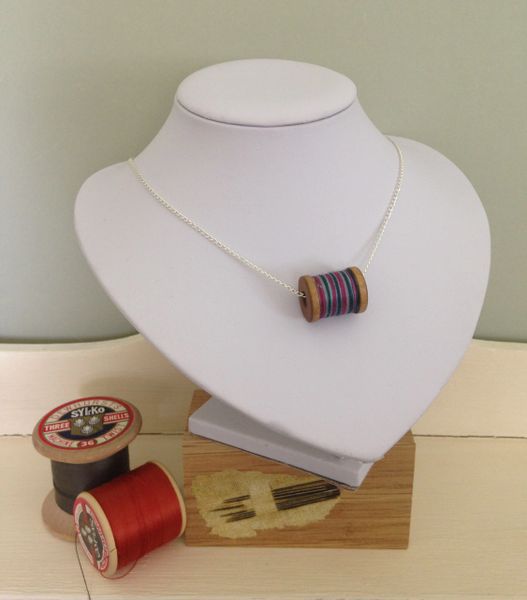 A thread wrapped spool pendant necklace which has been handmade with hand dyed pure silk thread.
The necklace is silver plated & available in either 16" or 18" length. Please state when ordering which size you prefer.
This necklet will make the perfect gift for any textile lovers out there!