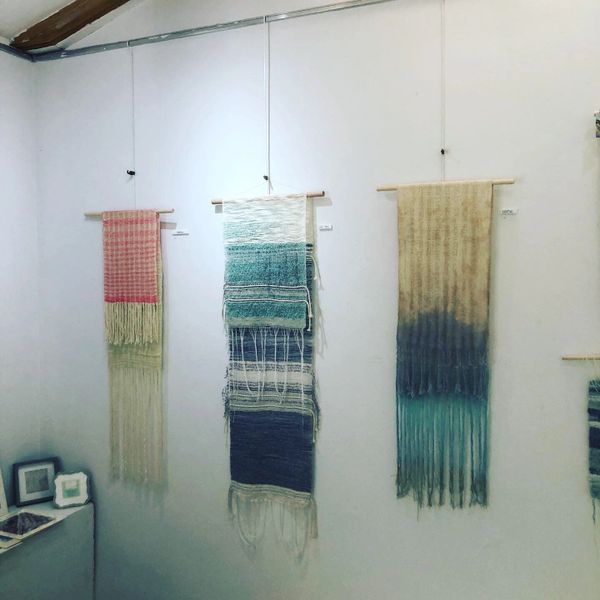 Handwoven hanging wall panels made on a traditional manual loom with luxury dyed natural fibres.
A small selection of Art work is available to view and buy at the studio.
Standard size panels measure approximately 45cm x 120cm - although they can be made in bespoke sizes.
Art panels can also be made to order to your own specifications, please contact me if you would like discuss a commission for a bespoke piece of work. You can select a colour palette to compliment the intended location for the piece of artwork and I can work from one of your favourite photos to create an artists impression in woven cloth or if you prefer I have a wide range of beautiful photography to inspire a unique design for you.
A woven artwork can help to create a beautiful relaxing ambiance in any space, enhancing your environment and sense of wellbeing.