Handwoven Scarf in a Luxurious Cotton & Wool blend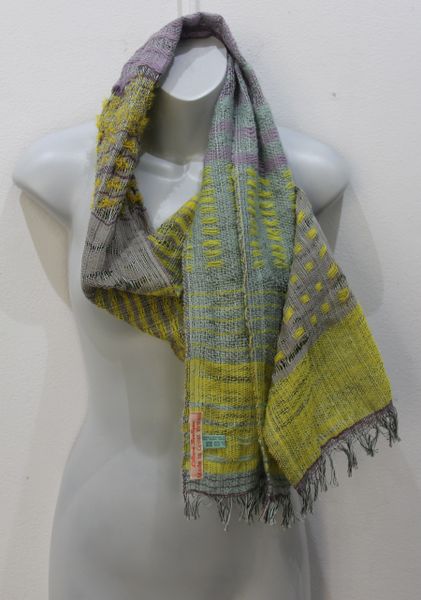 This Scarf has been handwoven on an 8 shaft manual table top loom. It has been made with a 
Pure 100% Cotton & British Lambswool warp in shades of Silver grey and Lemon yellow.
Designed in Hertfordshire, England with the ultimate in luxury fine fibres it is incredibly soft, light weight & comfortable to wear against the skin.
This is a very soft and delicate Item - handle with care, gently hand wash in cold water only.
(1.8 - 2m in length approx)