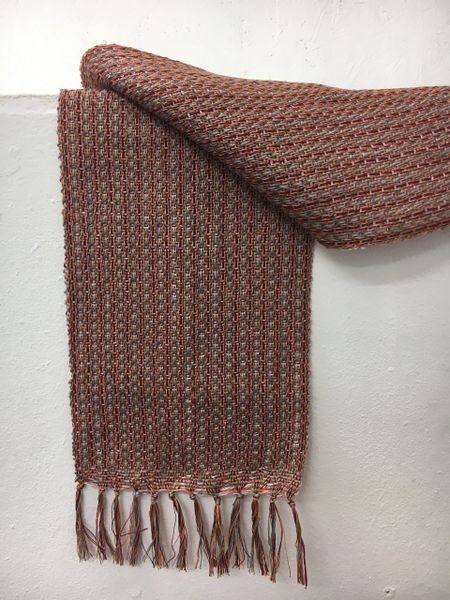 This Scarf has been handwoven on a manual table top loom & is a one off individual design.
Made with a fine cotton warp & smooth dip dyed Linen weft, it's soft, cool & luxurious to wear.
Approx 1.6m in length by 8" wide
Free gift wrapping included with all orders for handwoven products.