Handwoven cotton fabric shoulder bag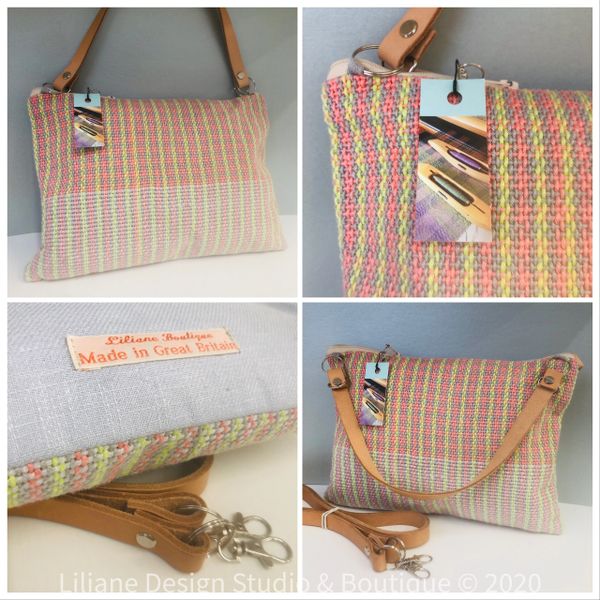 These gorgeous shoulder bags are handmade in soft high quality, handwoven cottons.
They have been fitted with a long natural leather strap, as well as a coloured high quality leather wristlet strap.
Fully lined with crisp 100% cotton fabric and carefully crafted to be pretty, yet durable. A great little bag for all your essentials when on the go during the day or out for the evening.
This item can be wrapped on request, or even sent direct from us to your recipient.