Handwoven accent cushion - small size - Raspberry sorbet weave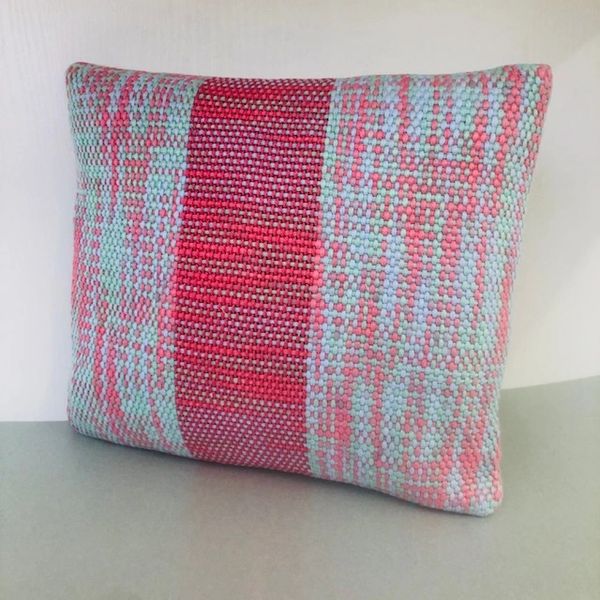 **This item is now out of stock - new items coming soon!**
A beautifully soft and luxurious handwoven cotton cushion cover with natural Linen and cotton mixed fibre zip up back. 
This accent cushion will enhance your home with its contemporary colours and design.
supplied with a luxurious duck feather filled cushion pad - made in Great Britain.
small size square pad - 10" by 10"